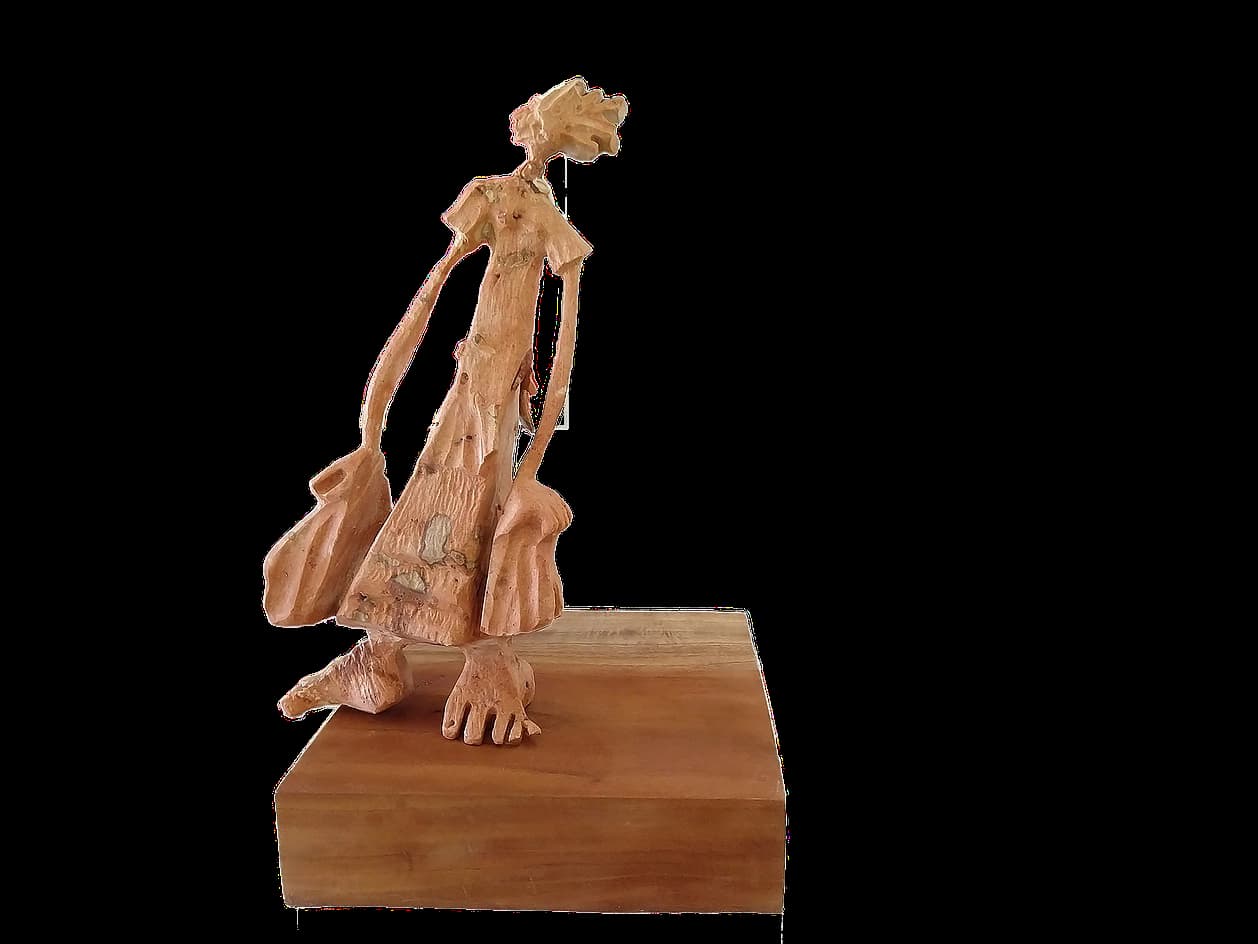 Wrapped up in a time of evolution, technological advances and continuity of artistic development that had already exploded during the Post-Revolution with Magical Realism, a world had been created to discover that it would delight Jesus in his childhood and youth, encouraging his inspiration in ancestry.
He drew through the hands of his father, the sculptor Andrés Peraza Ojeda, the aesthetic creation and developed his own creative circles starting with drawing and painting.
In the 70's he painted symbolic conceptual art, an expression of the movement of the form with black ink technique on paper. In his beginnings he exhibited at the José Peón Contreras Theater, Lasalle University, Motul Municipal Palace, Canton Palace Museum and La Casa de México in Havana, Cuba.
In the late 80's and early 90's, he incorporated another creative hoop with the technique of applying sea sand on wood with acrylic and watercolor paint.
At the beginning of the year 2000, he entered the monoprint technique and he currently produces sculpture using wood, train rail nails and henequen threads, among other materials for the Regional Temple Aesthetics project, with traditional stone and wood carvers in Yucatan .
His work has reached Mexico City, Oaxaca, Guerrero, Havana, Cuba, Leiden, Holland, New York, USA.
He was selected at the VI National Biennial of Visual Arts of Yucatan, 2013 and Jury at the V National Biennial of Visual Arts of Yucatan, 2011.