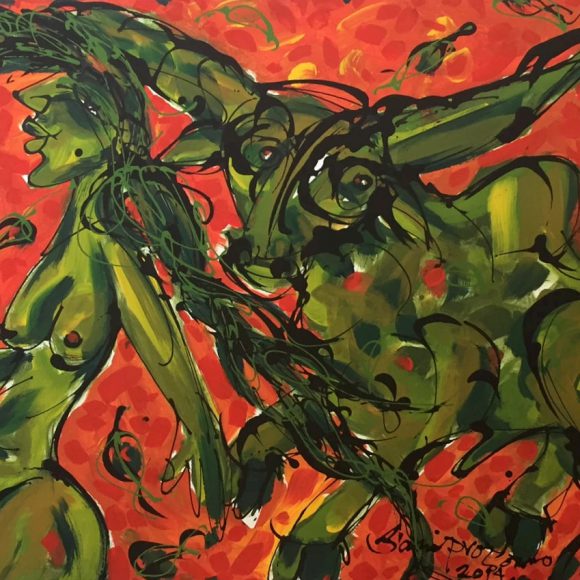 From the foothills of the Himalayas to Reykjavik, Iceland, Indian Artist Baniprosonno has delighted both adults and children with his various talents.  His drawings and paintings have appealed to art collectors around the world, while his paper sculptures and nonsense rhymes are popular with children of all ages.
Bani's works on canvas feature bold, confident strokes and unbridled use of solid colors for works that will grab the viewer's attention and hold it.
He has displayed his works in Kolkata, New Delhi, Mumbai, Kathmandu, Paris, London, Berlin, Amsterdam, Oslo, Reykjavik, Stockholm and Merida..